From the moment I met Jenny, I felt very comfortable with her. Almost like I had met her before. The more we got to talking, the more I realized why. We are basically the same person. Planners, thinkers, researchers…as much as we like to believe we are "go-with-the-flow"…we. are. not. One step ahead is the name of our game. BUT, our spouses are quite the opposite and that's why it works so well! Travis is a big ball of joy and positive energy. Just being around him makes you happy. He brings out so much ease, fun and laughter and it cultivates the perfect relationship. Grounded, playful, and super-in-love, they have it all.
You may remember Jenny and Travis from their engagement photos several months back. It was then I knew this was going to be one stylish and fun wedding! And that it was. Jenny and Travis' wedding at The Villa San Juan Capistrano was an absolutely beautiful day. From the most gorgeous wedding gown, spearmint colored bridesmaid's dresses, bright florals, a cake made to perfection and the elegant yet rustic setting at The Villa to Costco pizza, a very hungry Cooper (their dog baby), bacon donuts, the best man organizing "apartment key returns" for Travis during his speech and guests getting down on the dance floor…this wedding was the perfect combination of planned and spontaneous. Just like the Bride and Groom.
Cheers, Mr. and Mrs. Miller! Here's to a lifetime of love and adventure and cozy nights at home. Thank you for allowing me the pleasure of documenting the start of your new life together as husband and wife!
Enjoy! XO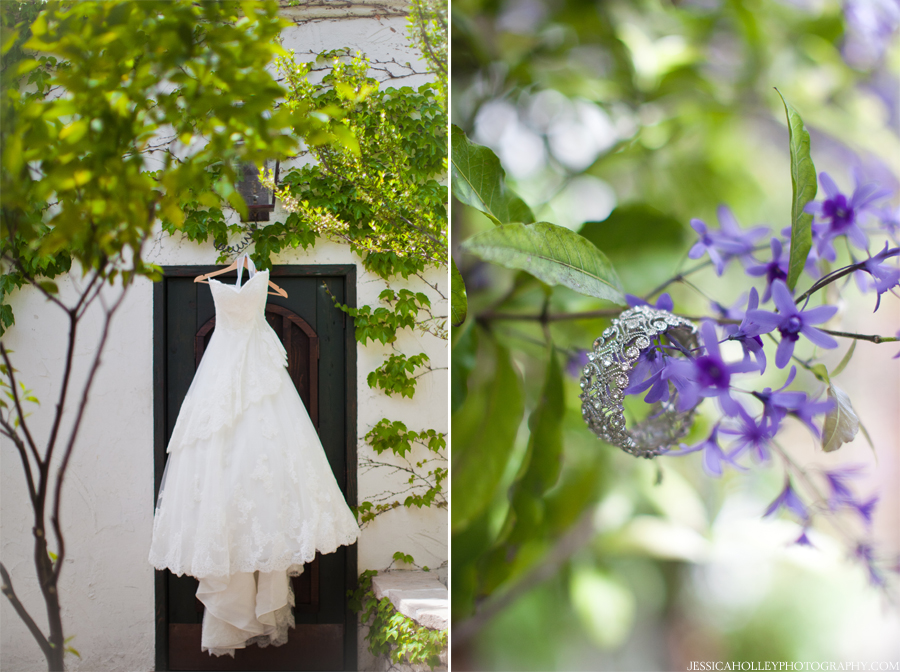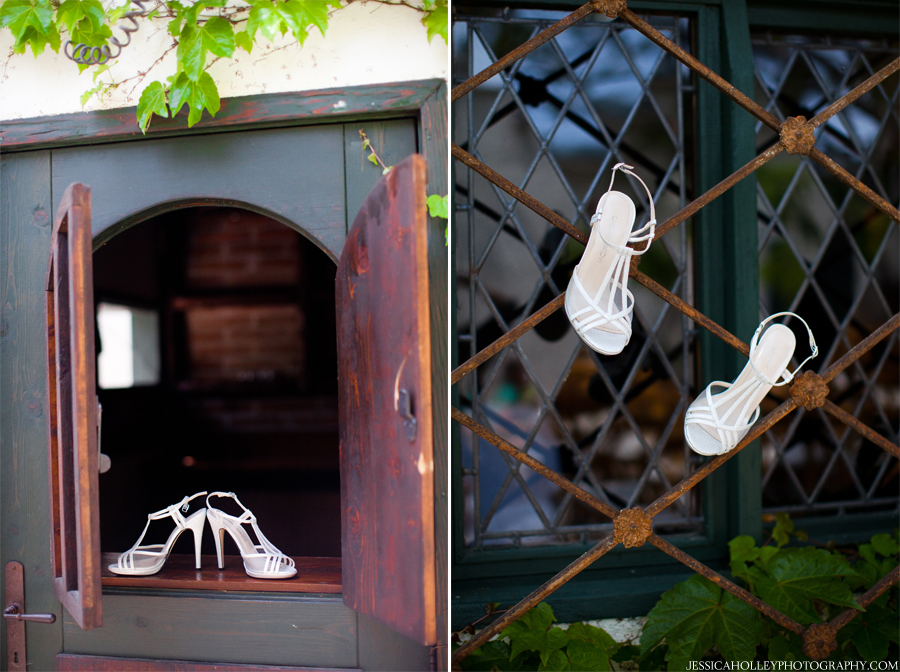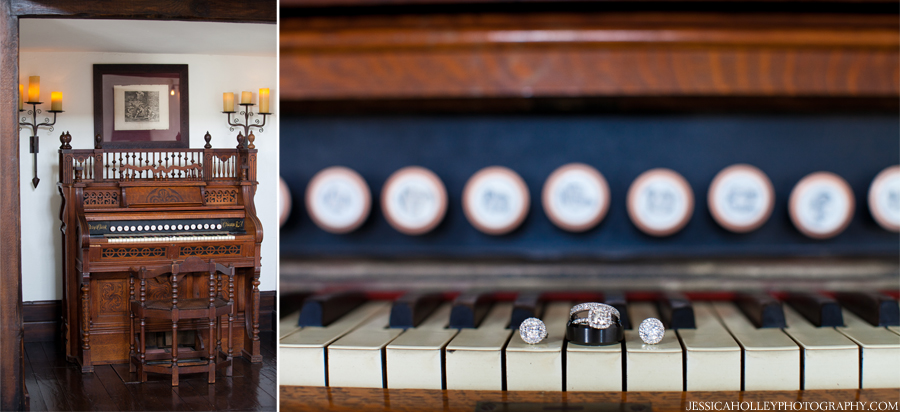 Photography: Jessica Holley Photography / Venue : The Villa San Juan Capistrano / Caterer: Iva Lee's Catering / Cake: Sweet Traders / Donuts: Sidecar Doughnuts / Florist: Oceanic Flowers /Coordination: Michelle Tkach, The Villa / DJ: Eric, Extreme DJ / Hair : Desirable Hair by Des, Desiree Forman  / Makeup: Julie Stoddard Hair & Makeup / Bride's Dress: Blush Bridal Couture, Essence of Australia/ Bride's Belt: Blush Bridal Couture / Bride's Shoes: Macy's / Bridesmaid's Dresses: Donna Morgan "Laura" /  Escort Card Calligraphy: KAKalligraphy /  First Dance Song: You Are The Best Thing, Ray LaMontagne