Can I just say that I LOVE this couple? So much. I first met Andrea and Andrew when I was five weeks post-partum. I don't remember much from that stage of my very tired life, but I do remember how kind, extremely easy-going (which I later learned was a common attribute people spoke of this couple), excited, gorgeous and how very much in love Andrea and Andrew were. And the fact that they didn't judge the bags under my eyes didn't hurt! When they booked their date with me shortly after, I was so happy and honored that I was going to be part of such an amazing couple's day! When we met again at their venue just weeks before the wedding, I expected to see an anxious soon-to-be Bride and Groom going over every detail but again, I saw a happy-go-lucky couple who were just excited to be husband and wife.
I always make it my personal goal to really document my Bride and Groom's day. I love shooting all the pretty details my couples work so hard on but my greatest joy is to act as an observer and to capture all of the very special moments that happen during their wedding. To record the emotions of the day so that those same emotions are once again felt every time they look through their album. Andrea and Andrew's day did not disappoint. There was the jewelry Andrea wore that was her grandmothers, her mother's wedding gown that she had redesigned and wore, the obvious bond between she and her father that had everyone in tears as they danced to "Butterfly Kisses" and he placed a white flower in her hair (which is a lyric from the song), and the very real love and connection Andrea and Andrew share.
Thank you, Mr. and Mrs. Bergen for allowing me the absolute pleasure of shooting your wedding! It was a beautiful day. You were a joy to work with creatively and personally. Always be the amazing people and husband and wife you are today and I know you will continue to be blessed.
Special thanks to Mission Basilica, Serra Plaza, Jay's Catering and GPW Coordinating, among others for making Andrea and Andrew's day so wonderful!
XOXO, Jessica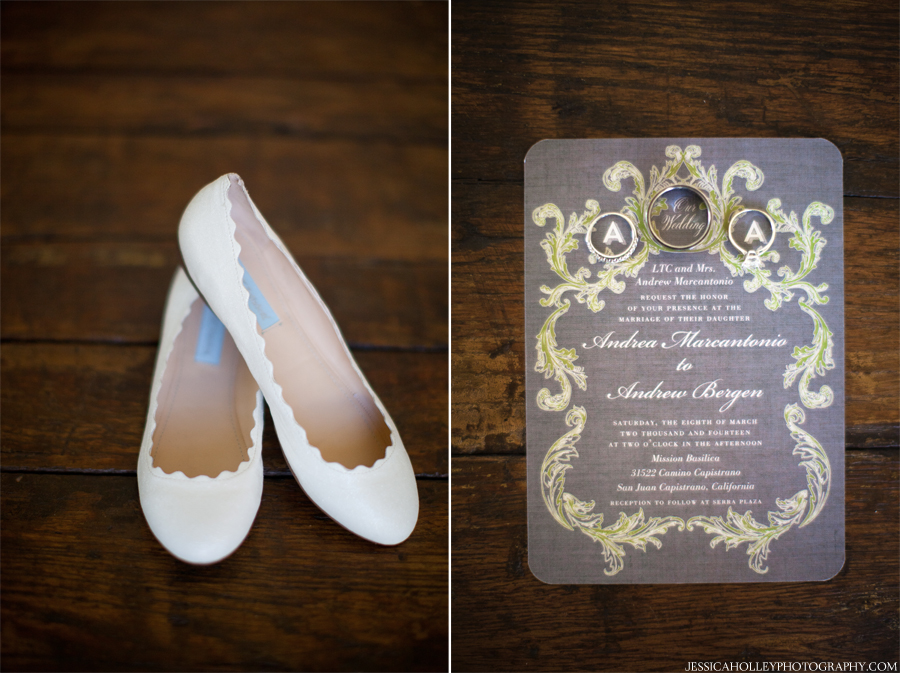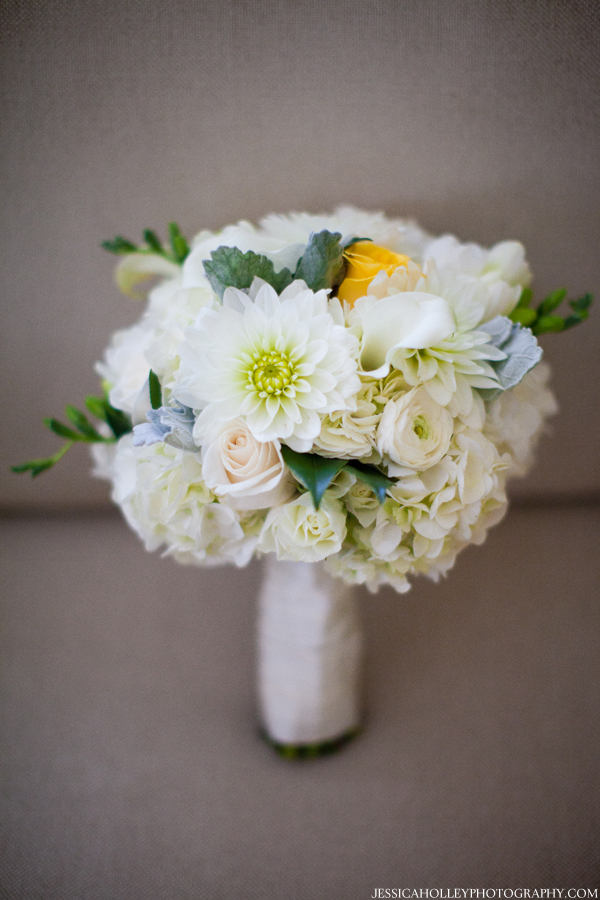 Photography: Jessica Holley Photography / Church: Mission Basilica, San Juan Capistrano / Venue : Serra Plaza, San Juan Capistrano / Caterer: Jay's Catering  / Cake: Lady Bird Sweets / Florist: Trefethen Design / Coordination: Jenny Clark, GPW Coordinating / DJ: Carcano DJ  / Hair : Robin Dunn Hair  / Makeup: Molly Makeup / Dressmaker: Maria Kucich, (949) 635-5881 / First Dance Song: Queen, You're My Best Friend